Who Needs Valentines Day?
What are you doing February 14th? I originally thought I'd be playing my usually single girl routine of moping and watching chick flicks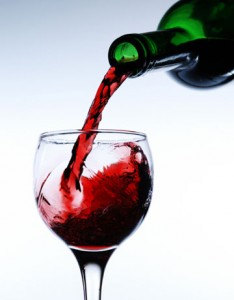 while eating lots of Valentine's Day chocolate. But, then I remembered I'm in Bulgaria – where the greeting card & chocolate industry have not yet taken hold and commercialized St. Valentine. What's even better is that in Bulgaria the Eastern Orthodox Church doesn't recognize February 14th as St. Valentine's Day, but actually St. Tryphon's Day! And it doesn't end there – I learned from a friend that St. Tryphon was a Christian healer and is now recognized as the Eastern Orthodox "Patron Saint of Wine!"
So this February the 14th I will be enjoying a night of wine drinking (and maybe a some chocolate) with a few of my close gal pals here in the BG! Thank you Saint Tryphon for officially making my February!
P.S. To any of you ladies having a hard time getting pregnant St. Tryphon's Day is also thought to be a date that can cure infertility.