of Americans own a mobile phone
increase in mobile giving donations in the past year
of millennials use a smartphone
of consumers prefer texts updates over emails
of people use their mobile phones solely for texting
of web traffic is generated by mobile devices
Whether you're growing your list or engaging your supporters, Smart As A Fox has the tools and expertise to help you engage your mobile users and see impactful results.
What can I do with mobile messaging?
Text messaging is the most effective solution for mobilizing thousands of supporters to driving signatures, emails or phone calls to Congress. Set up and launch a call-in campaign at a moment's notice.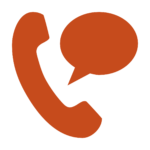 Mobile subscribers make 3x more advocacy calls than email subscribers.
Connect constituents with their state or federal legislators via a petition, email to congress or calling campaign.
Give supporters key talking points over the phone before connecting them to legislators
Track incoming calls in real-time and measure your impact instantly Give your supporters breaking news in rapid response moments priming them for action.
Text messaging is a powerful and effective way to reach your supporters, increase donations, and raise more money.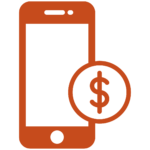 Mobile giving has increased over 40% each year for the last 3 years.
Launch a text-to-give campaign
Send text reminders to donate
Promote your fundraising campaign at live events with an opt-in keyword
Direct supporters to online donation forms
Make secondary donate asks, after supporters have taken action
Reach out to lapsed sustainers to reengage and update credit card info
Organize and coordinate your one-time and ongoing volunteer events with text messaging. Need people to show up for a rally, phonebank or conference?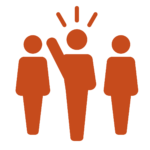 Mobile is the BEST direct response tool out there.
Send volunteers opportunities suited to their schedules and preferences
Target supporters based on their geographic area
Ask for support when it's needed most and when they're most likely to respond.
Reach volunteers with real-time updates and personal thank you notes
One-on-one messaging
Voter Turnout and Registration
Use text messaging to motivate voters to get registered and head to the polls on election day with mobile "Get Out The Vote" efforts.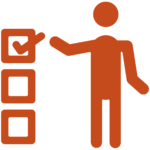 Broadcast text messaging has a higher turnout rate than both email and peer-to-peer texting.
Inform residents about current issues and voting laws
Guide individuals through the voter registration process
Let voters look up their polling location just by texting their address full (via the Google API).
Use "Make A Plan" GOTV tactics via text message.