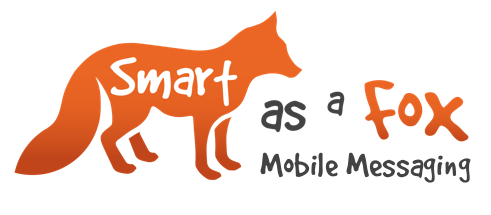 We took the industry's most powerful enterprise-grade mobile messaging platform and made it accessible and affordable for small to mid-size nonprofits and campaigns to use.
Why Mobile?
Have a Measurable Impact with Text Messaging
With 95% of Americans owning a mobile device, it's time to meet people where they are. Mobile is truly the best way to reach, engage with your supporters and motivate them to take action. With Smart As A Fox Mobile Messaging, you can send informative text messages, direct phone calls, and set up mobile campaigns to educate your list and achieve your goals. We believe that all organizations should be able to utilize mobile (SMS) in their digital toolbox, no matter their size.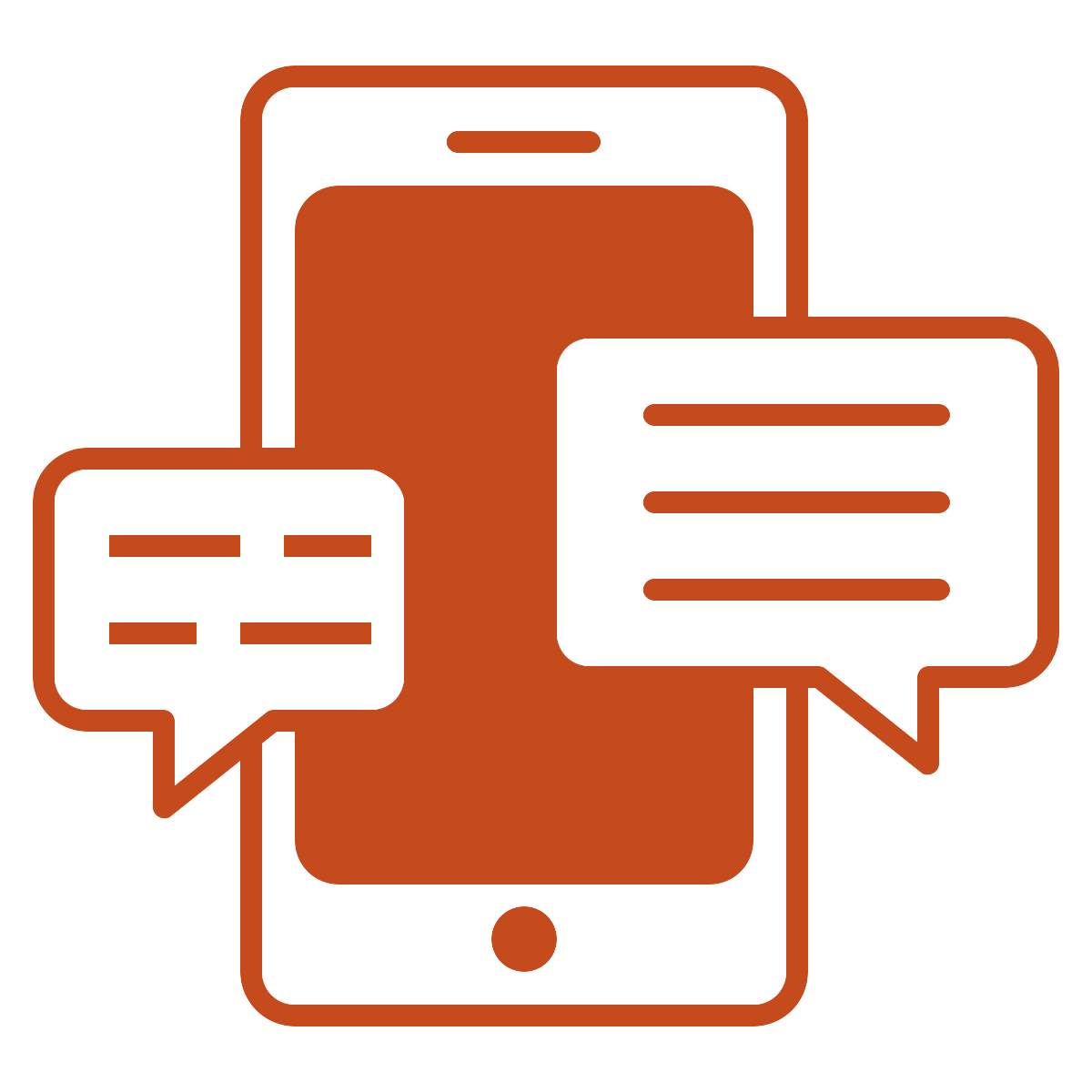 90% of text messages are read within
90 seconds of being received.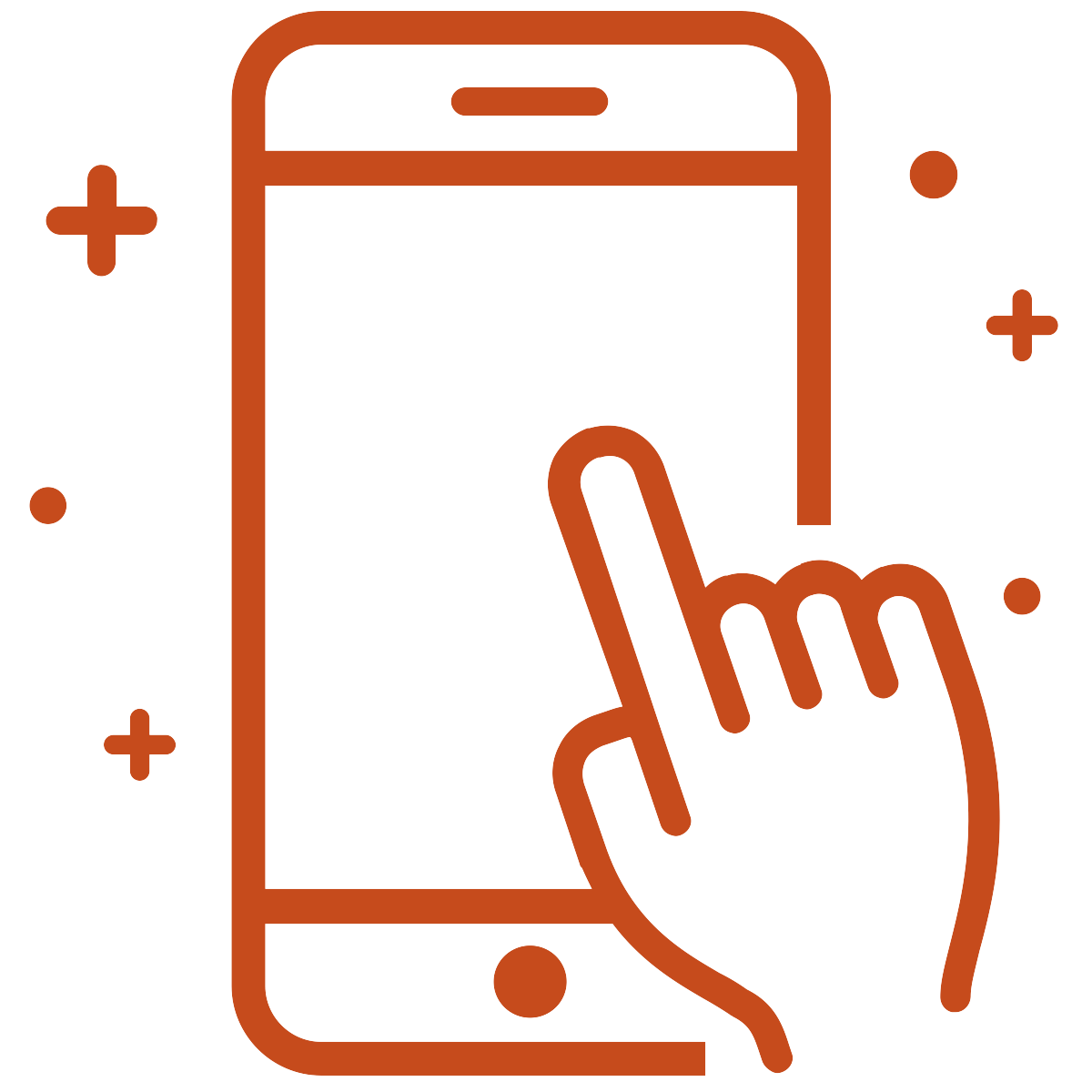 Click-through rates on mobile SMS are
4x higher than on email.
Whether you're growing your list or engaging your supporters,
Smart As A Fox Mobile Messaging has the tools and expertise to help you engage your mobile users and see impactful results.
Text messaging is the best rapid response tool in your advocacy arsenal. Mobilize thousands of supporters to drive signatures, emails or phone calls to Congress in minutes.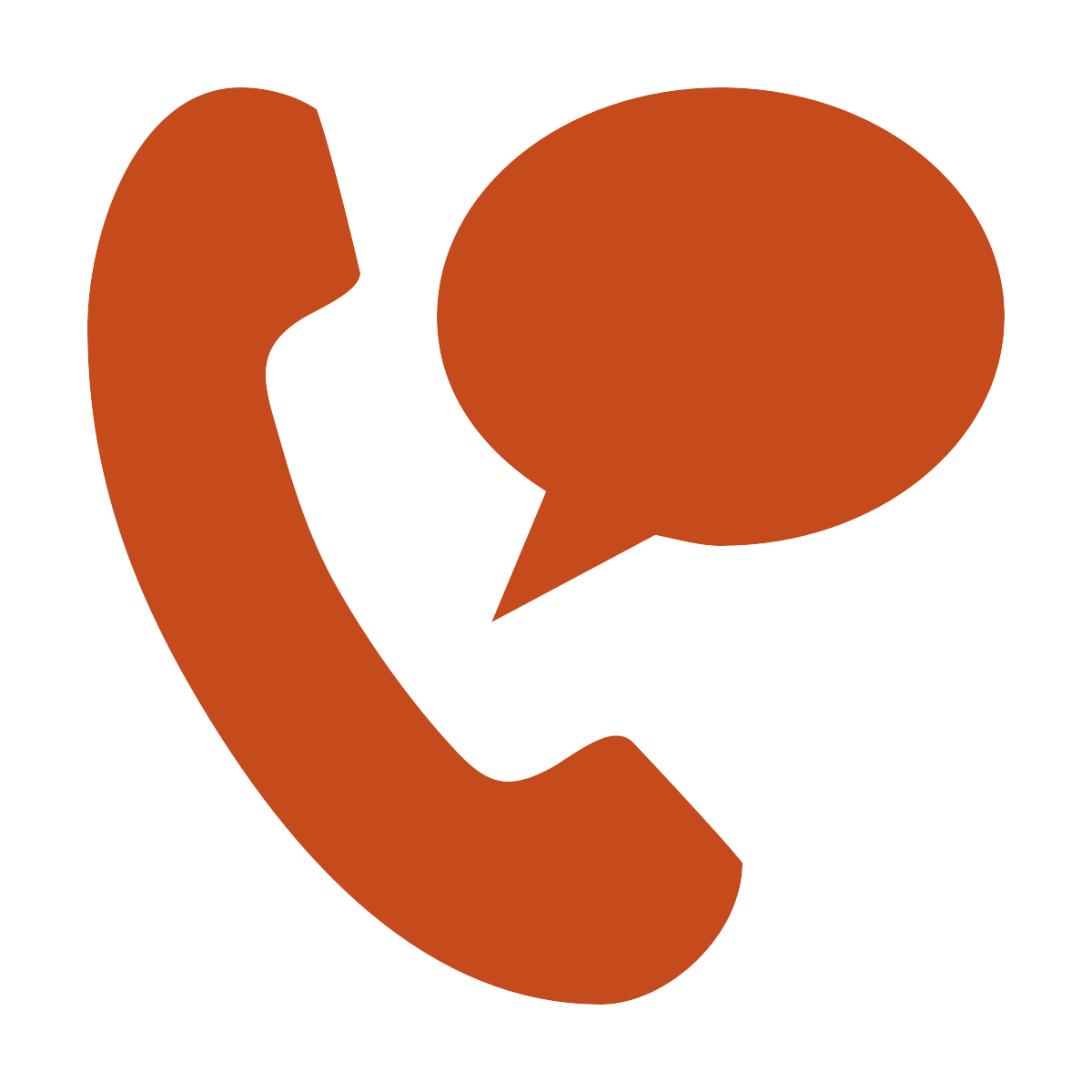 Mobile subscribers make 3x more advocacy calls than email subscribers.
Voters can communicate with their state or federal legislators via a petition or click-to-call.

Provide vital talking points via an audio recording before connecting them to legislators.

Watch as calls are made in real-time and measure your direct impact by seeing the number of calls made to each office.

Give your supporters breaking news in rapid response moments priming them for action.
Text messaging one of the best ways to reach and engage your supporters with opportunities to give.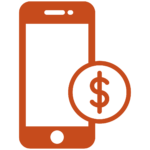 Mobile giving has increased over 40% each year for the last 3 years.
Build a text-to-give campaign
Remind supporters to donate via SMS messages
Direct supporters to mobile-friendly online donation forms
At live events give supporters the ability to donate by texting a keyword
Make secondary donate asks after supporters have taken action
Use text messaging to help recruit, coordinate and organize volunteer events and other opportunities. Need people to show up for a rally, phonebank or conference? Mobile is an essential tool to add to your digital organizing toolbox.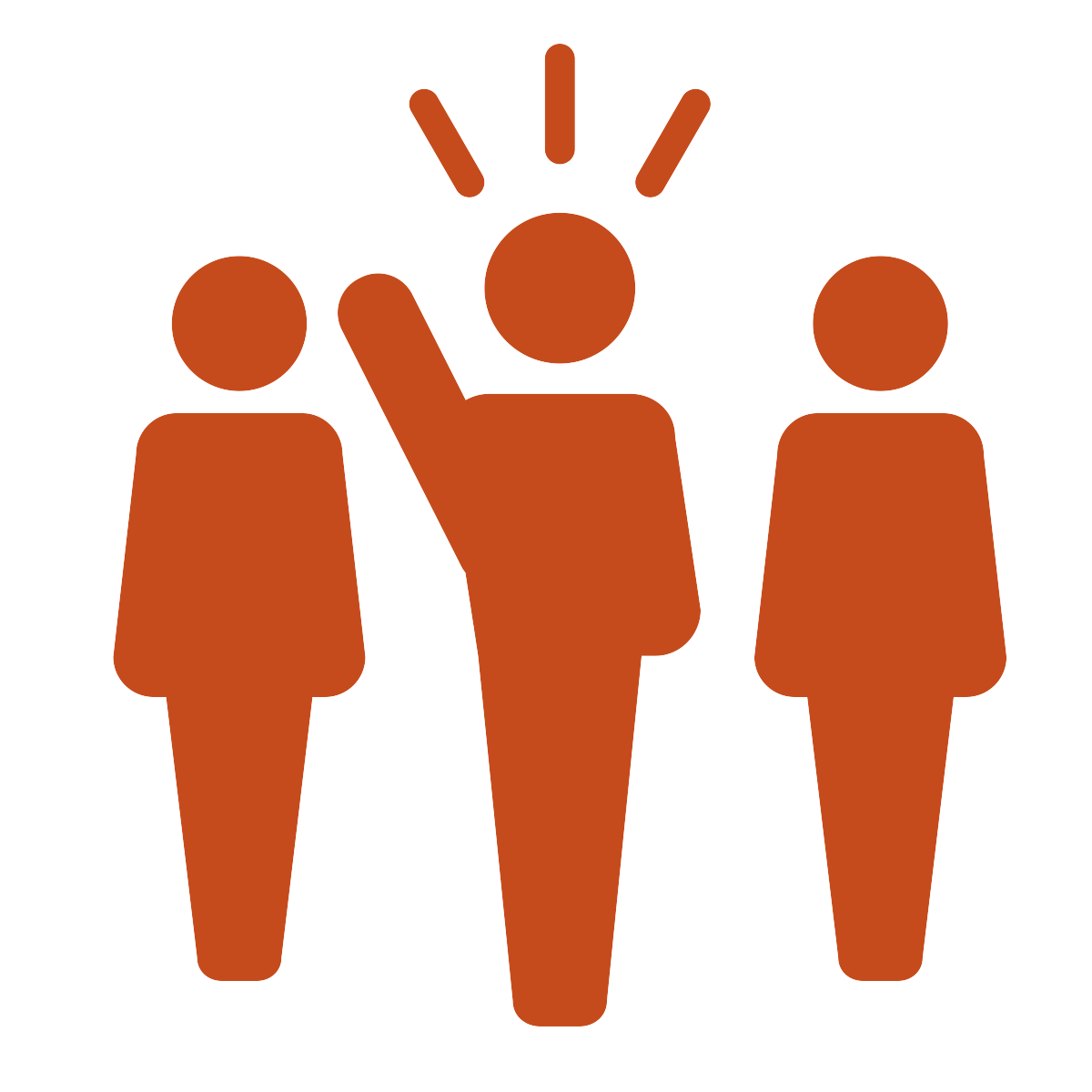 Mobile is the BEST direct response tool out there.
Provide supporters with volunteer opportunities to move them up the ladder of engagement

Target supporters based on their geographic area

Optimize response rates to get timely volunteer support when needed

Thank your volunteers and give them important updates via text

Use one-on-one messaging to personalize your communications further
Voter Turnout & Registration
Use text messaging to motivate voters to get registered and head to the polls on election day with mobile "Get Out The Vote" efforts. It's easy to target your supporters by Congressional District, state or zip code to remind them where their polling location is on election day.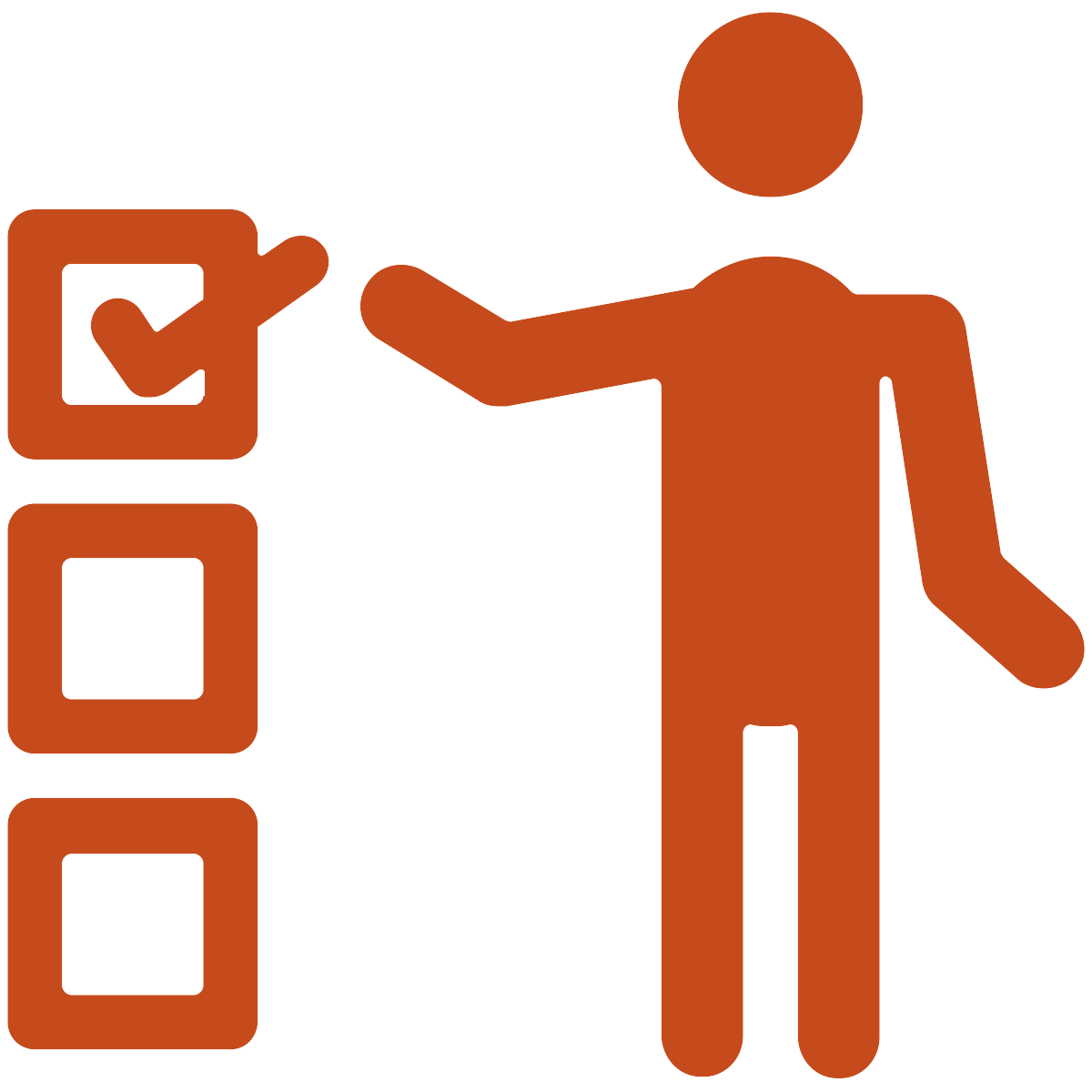 Broadcast text messaging has a higher impact on voter turnout than both email and peer-to-peer texting.
Keep supporters updated on current issues and changing voting laws

Give citizens the opportunity to register to vote or request an absentee ballot

Let voters look up their polling location just by texting their address full (via the Google API)

Use "Make A Plan" GOTV tactics via text message
Text Messaging (SMS)
Unlimited Subscribers (Mobile #s)
Shared Shortcode
Shared Account with One User
Unlimited Patch-through calling (ie. Click-to-Call/VoIP)

U.S. Senate (D.C. & District) Targets
U.S. House (D.C. & District) Targets
State Legislature Built in Targets
Direct Target (Select Target Phone #)
Unlimited VoIP #s, including one toll-free #
Unlimited Custom Fields
Unlimited Opt-In Paths
Unlimited Broadcast Messages (until message cap)
Unlimited Keywords (Depending on availability)
Built-In Trackable Short links for Messages
Dynamic Content (ie. Hi [First Name])
Logic-Based Messaging Threads (via Liquid)
MetaData Capability (ie. Polling Place Locator)
Smart Segmentation (by Activity, Geography, etc.)
Message Scheduling by Timezone
Two strategy hours per month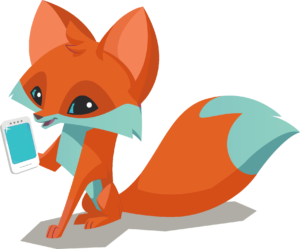 What's It Gonna Cost?
STARTER
Annual Contract
5,000 Text Messages (SMS)
SILVER
Annual Contract
10,000 Text Messages (SMS)
20,000 Text Messages (SMS)
CUSTOM ACCOUNT
Annual Contract
30,000 - 80,000 Text Messages (SMS)
Private Account ($250/mo)
Let's get your organization on mobile (SMS). Sign Up Today! (No Credit Card Required)
Looking for Something Else?
PAY-AS-YOU-GO
6-12 month contract
Pay only 3 cents per SMS message sent, or 6 cents per MMS
TEXT-TO-DONATE
Short-Term Contract
One (1) Opt-In Path Setup
One (1) Export of Collected Data
TEXT-TO-EMAIL
Short-Term Contract
One (1) Opt-In Path Setup
One (1) Export of Collected Data
CLICK-TO-CALL
Short-Term Contract
One (1) Patch-Through Calling Campaign
One (1) VoIP Phone Number
One (1) csv export file of click-to-call participants
Frequently Asked Questions
General
What is the difference between Upland Mobile Messaging (aka. Mobile Commons) and Smart As A Fox Mobile Messaging?
Almost no difference at all. In fact, Smart As A Fox Mobile Messaging is hosted on the Upland Mobile Messaging platform and is a licensed reseller. You get all the benefits of having an account with Upland but for a smaller number of messages a month. This is done by creating "shared accounts" that divide up the overhead platform costs among multiple organizations and campaigns to bring down the cost for everyone. The smallest Upland Mobile account provides you with 100,000 messages per month at a rate that could be cost prohibitive for many small to mid-size organizations. Whereas, Smart As A Fox Mobile provides accounts for 5k, 10k and 20k messages per month at rates affordable to smaller nonprofits and campaigns. 
What is a "Shared Account"?
A "shared account" creates what are referred to as a "campaign" for each Smart As A Fox Mobile Customer. A shared account allows your organization to have:
One user to manage the account

Unlimited access to send broadcast messages (up to your message cap)

Unlimited access to create opt-in paths with keywords.

Unlimited Access to see broadcast and opt-in path performance metrics.
While a "shared account" still has the following features, the user has limited access. A formal request via the customer login portal must be made, and "strategy hours" will be applied to the set-up of the following functionalities:
mConnect (ie. Patch-through calling or VoIP #s),

Unlimited custom fields

Advanced list segmentation (list targeting beyond the general list, including but not limited to geographic and activity targeting).
This is better for organizations with limited capacity because many of these tasks/features will take our team far less time to set up. Saving your team time and therefore money.
What if I want my own private account, not a shared account?
Easy! For an additional $250/mo your organization can have a private account with unlimited users and unlimited access to all account features. (ex. Silver Plan is $495/mo + $250/mo = $745/mo)
New Customers:

If you are about to start a new Mobile Plan when you fill out the "Get Started" form, include a request for a private account in the comments.

Current Customers:

 Email

mobile@smartasafox.org

if you'd like to upgrade your Mobile Plan from a "shared account" to a "private account." Any changes to an existing account will go into effect within approximately 30 days, or the beginning or the following month. Strategy hours will need to be used to transfer over an existing shared account to a private account.
What makes Smart As A Fox Mobile better than the other low cost texting options out there?
When Smart As A Fox Founder, Sandi Fox was looking for mobile SMS options and patch-through calling functionality for some of her smaller nonprofit clients she quickly became aware of a serious gap in access to mobile tools. While there are lower cost options out there (under $700/mo), many are limited in functionality (no patch-through calling, surveys, logic-based messages and responses, advanced targeting, or one-on-one mobile messaging).
Many are also operating illegally and sending broadcast SMS/MMS messages from a long code (ie. regular phone number), when they need the proper carrier approvals and should be operating with a shortcode (ie. six digit number - 69866, etc.) When a text is sent to 200 or more people from one long code, the number is typically blocked as spam by carriers and isn't delivered. Most of these tools also fail to provide detailed reporting on SMS or patch-through calling performance (response rate, # of clicks, click-through rate, etc).
What is the difference between broadcast mobile and peer-to-peer (ie. Hustle/Relay)?
Smart As A Fox Mobile is a broadcast mobile solution. This means that you need an opt-in (consent via text or form) to send one broadcast message out to hundreds, thousands or millions at a time. Whereas peer-to-peer mobile currently operates in what is a considered loophole within the FCC telecom regulations. You do not need an opt-in, but the staff (or volunteers) must press send on every message using the app provided. So if you are contacting thousands of people, an individual needs to press send on every text message sent, which requires a lot of staff or volunteer capacity. Peer-to-peer also tends to cost slightly more since you pay per subscriber vs. per SMS message.
If you want a more in-depth comparison check out this blog post:
Mobile (SMS): Peer-to-Peer vs. Broadcast
.
Is there an API? Can I sync my shared account with my primary CRM?
Yes, there is a Rest API for Upland Mobile and therefore Smart As A Fox. Unfortunately, shared accounts cannot use this API to sync with outside CRMs because it would sync every organization's shared account data, not just your own.
But, if you sign up for a private account, instead of a shared account (see above) your data will be separate and your account would be free to use the API to sync your data.
Pricing and Payment
How do I know which "Pricing Plan" is best for my organization?
First, consider how big your mobile list is and it's likely growth over the next couple months to a year. Next think about how many SMS Broadcasts you plan to send over the course of one month. The best practice is to send between 2-4 messages per month to your list.
Example: If your mobile list is currently 500, with an expected 50% growth over the next year we just need to multiply that number by 4 to determine how many messages you'll likely send within a month.
500 x 4 = 2,000 messages/mo

1000 x 4 = 4,000 messages/mo
We suggest the following plans based on your list size:
Starter (5,000 messages per month) = Between 0-1,200 mobile subscribers

Silver (10,000 messages per month) = Between 1,201 - 2,500 mobile subscribers

Gold (20,000 messages per month) = Between 2,501 - 5,000 mobile subscribers

Campaigner (10,000 messages per month) = 1,201 - 2,500 mobile subscribers

Campaigner is only 6 months and is best for half year issue campaigns or electoral campaigns.
If you have over 5,000 subscribers we can provide you with a Custom Mobile Plan based on your list size and on how many messages you anticipate sending per month. Email
mobile@smartasafox.org
with the subject line: "Custom Plan Quote Request" and let us know your list size and if you are interested in an annual or 6-month contract.
Is there a discount for nonprofit organizations?
We developed Smart As A Fox Mobile Messaging specifically for nonprofit organizations and small campaigns. So we had their limited budgets in mind when we decided on our pricing structure. Basically, our rates are the nonprofit rate, so progressive political campaigns are getting a deal.
Why can't I do a month-to-month contract?
The way "shared accounts" work to bring down the overall costs for everyone requires that organizations commit to 6 months to a year of monthly payments (or a single payment for the duration of the contract). We'd love to be able to provide month-to-month, but unfortunately, it would make the tools unaffordable and that would defeat the purpose.
What are my payment options?
You can pay your full contract (annual or 6 month) in advance, or you can sign-up with a credit card for recurring monthly billing. You can pay with direct debit from your bank account or credit card via a secure payment processing system.
List Growth
What if I have a mobile list that is bigger than 5,000 subscribers, but smaller than 20,000?
If you have over 5,000 subscribers we can provide you with a Custom Mobile Plan based on your list size and on how many messages you anticipate sending per month. Email mobile@smartasafox.org with the subject line: "Custom Plan Quote Request" and let us know your list size and if you are interested in an annual or 6-month contract.
What if I don't have a mobile list yet?
No problem! That is one of the reasons your contract includes strategy hours. We can talk about the best ways for you to begin growing your list.
The first step is simply including a mobile phone # field on all your forms and the legally required mobile opt-in language:
By providing your mobile number, you agree to receive calls and texts to that number from ORGANIZATION NAME that may be automatically dialed or prerecorded. Msg freq varies. STOP to quit. Msg & Data Rates May Apply.
What if my mobile list grows and I need to send more messages each month?
You have the freedom to upgrade your plan. Upgrades to your contract simply require a 20-day notice and will be applied to the following month's recurring payment.
If you end up sending more messages in a month than your current contract allows you'll simply be charged 3 cents per message over your cap. So if you have the Starter Plan and send 5,156 messages over the course of the month, you went over by 156 messages and will be billed an overage invoice for $4.68.
Mobile Messaging Customers