I returned home yesterday afternoon, after what I considered to be a very productive day of errands. I had paid my rent for the next 3 mos, met with an attorney who helped file paperwork to extend my Visa and get a Lichna Carta or Bulgarian Residence Card for Foreigners, and I did some grocery shopping. When I got home it was almost 5pm and already dark outside. As I reached for the light switch when I opened the door I realized that it wasn't working, nor was any other light in my apartment, the TV, stove/oven, or internet. It seems everything in my apartment is run by electricity, which is a first for me since I've almost always had gas heat and a gas stove.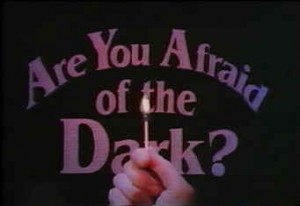 They have been doing a lot of construction work around my apartment building and I had thought they had accidentally or even purposely shut down the power. When I had walked into my building a sign was on the door, written completely in Bulgarian, so of course I couldn't understand any of it. So maybe this was only temporary and it would all just suddenly come on in a few hours.
As it began getting darker and darker outside I found my mini-flashlight I thankfully brought with me from the States – and I called my friend in complete panic. In the States, I would have known what to do and who to call, but here it's not so clear cut. She asked me a series of very logical questions, like: "Were the lights working in the rest of the building?" I hadn't even thought of that in my sudden state of panic – but yes, they were. The lights in the hallway were on when I walked in and the elevator was working. She said, "so it's only your apartment then." and that's when the light bulb in my head went on, unlike the ones in my apartment which would surely remain dark for the remainder of the evening. They shut of my power!  In the U.S. they are legally required to send you a warning notice. I guess that doesn't apply to Bulgaria. No warning – Nothing!
When I first agreed to rent my apartment in Sofia, I had asked A LOT of questions — especially regarding utilities. First, I asked how I would pay them, since in the U.S. we had to contact the various utility companies for heat/gas and electric when we moved into a new home. Would I receive bills by mail? How would I pay them if its by cash only? In the U.S. I paid all my utility bills online. Even if I did receive bills here in Sofia, I wouldn't be able to read them in Bulgarian. Sensing this concern, I had been told by the Management company that was responsible for the property that they would let me know how much I owed in utilities when I came in to pay my rent every 3 mos and they would pay the bills for me. I was completely relieved because this was one less stress I would need to deal with. So for the last 3 mos I didn't question the fact that I had not received a utility bill in the mail. That is, until I did receive one. Last weekend I found a random unmarked envelope in my mailbox with no name attached. My friend who was with me at the time informed me that it appeared to be a utility bill for October. It was now December and this was the first utility bill I received in almost 4 mos, since I had not received a bill for September or November.
So, on Monday when I went to pay my rent I asked one of the women at the management company how I should pay this bill and why I hadn't received bills for September or November. I had thought maybe they had been getting the bills, based on what I had been told when I moved in. She didn't know why I hadn't received the other bills, but she told me I would need to pay at the Post Office. Yeah, that's right – here you pay your utility bills at the Post Office. Now, I've already had bad experiences at the Post Office even with a friend to help who spoke Bulgarian so I was not looking forward to going back – so I decided I would go pay tomorrow (aka. Today). Boy was that a big ironic mistake on my part.
So at 6pm after realizing what had happened I called the mobile of one of the people at the Management company who had been extremely helpful in the past. Also, I was planning on asking that they pay the fee of 38 Leva, which my friend mentioned was necessary to get the power in my apartment turned on immediately. When I called her husband, a UK National and owner of the company picked up. I explained to him the whole situation and he proceeded to tell me that his company would have never offered to help me with my utility bills without requiring commission for the service. I explained that while he may not have offered – his staff kindly had. And right now I was more concerned about getting my power turned back on. He then proceeded to take a very, very unfortunate tone with me and lectured me on how this wasn't Anglo Saxony, it is Eastern Europe and customer service isn't the same here and that I was even lucky that he had picked up the phone. This was not the kind of response I expected nor wanted to deal with in while sitting in my pitch black apartment, but I rose to the challenge and matched his tone. Explaining that I did not expect him to aid me at every beck and call, but I did expect to be treated with respect and given the services offered at the time of the lease agreement. I had not even suspected something had been wrong because I was under the impression that they were handling my utilities. He then went into a complete tirade – this time raising his voice and saying that this wasn't America and better get used to it and hung up. One minute later he called back and said he would have his wife call to find out how much I owed in utilities. His wife later called and was as helpful as usual, explaining to me how much I owed and told me that I should go to a local mall early in the morning instead of the Post Office for better service. According to her, utility bills sometimes get lost, which is why she relies on a website to know how much she owes each month — she offered to email me this information. Her husband called later that night to offer an apology, which I accepted.
I spent the night reading by flashlight – and managed to finish one book and start another. It sort of reminded me of sleep away camp. I couldn't cook dinner, make toast or microwave anything so my dinner consisted of several oranges and crackers & cheese (which I know some of you think is funny – since this is a normal meal for me anyway). Since it was so dark and there wasn't much to distract me I fell asleep a bit earlier than normal.
The next day I got up early and took a taxi to the Sofia Mall to pay my utility bill. Unfortunately, my landlord (aka. the Management Company) was wrong about the time they opened. As it turns out they aren't open until 11am, and I had arrived at a little before 9am. So that takes us to where I am now – It is 10:34am and I am sitting in UNDA Coffee drinking tea and thinking "Why Me!"
Hopefully at 11am I won't have any further problems — fingers crossed . . .