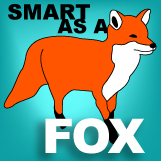 I will begin my travels on June 4th 2009 and plan on blogging about my experiences abroad as well as post pictures from the many places I visit along the way.
I hope you will check back regularly once my adventures begin 🙂
Here is my itinerary for the Summer (June-August 2009):
Israel
Switzerland
Italy
France
Belgium
Netherlands (Amsterdam)
England (London)
Ireland (Dublin)
Bulgaria
As many of you already know, I'll be spending the remainder of my time in Bulgaria under a Fulbright Grant between August 2009Â  and June 2010. I will be blogging about my experiences there as well.
Please check back soon!
Thanks,
Sandi
Facebook Comments